Digga's High Powered Drives operate at a MAX PRESSURE OF 5,000 PSI providing you with the speed and performance without detuning your machine.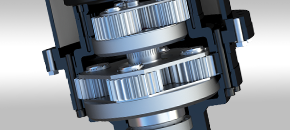 COMPACT, HIGH QUALITY, DIGGA MADE GEARBOX
No compromise in quality, gears are precision machined by Digga from high-grade alloy steel, specifically for gear manufacturing. Highly efficient, pressurized gearbox ensures no leaks & minimal maintenance.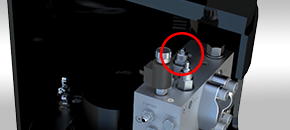 BUILT-IN PRV (PRESSURE RELIEF VALVE) AS STANDARD
Ensures max volumetric efficiency for consistent & efficient pile installation throughout the working day.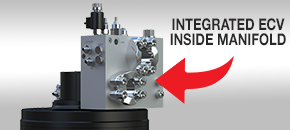 INTEGRATED ENERGY CONTROL VALVE
This revolutionary bypass valve is fitted to the drive to control the rapid decompression of oil.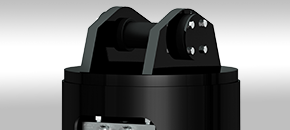 ENGINEERED HOOD & EARS
For maximum strength. Specifically designed for heavy-duty drilling applications.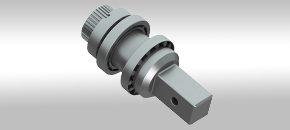 EXTREME DUTY SHAFT LOCKING SYSTEM
The Digga 2 piece shaft, is a separate component to the planetary carrier, isolating the planetary gears from the pushing, pulling & bending forces generated by the machine.
SD45HPT
SD50HPT
SD70HPT
SD80HPT
SD95HPT
MAX TORQUE (FT-LBS)
33,654
39,463
51,634
62,638
69,244
MAX SPEED (RPM) LOW TORQUE
78
66
51
42
38
MAX SPEED (RPM) HIGH TORQUE
46
39
30
25
22
MAX FLOW (GPM)
100 GPM @ 3,500 PSI
MAX PRESSURE – DO NOT EXCEED
5,000 PSI @70 GPM
MAX HORSE POWER
201
201
201
201
201
MOTOR TYPE
RADIAL PISTON
RADIAL PISTON
RADIAL PISTON
RADIAL PISTON
RADIAL PISTON
PRESSURE RELIEF VALVE
INCLUDED
INCLUDED
INCLUDED
INCLUDED
INCLUDED
ENERGY CONTROL VALVE
INCLUDED
INCLUDED
INCLUDED
INCLUDED
INCLUDED
STANDARD OUTPUT SHAFT
100MM
SQUARE
100MM
SQUARE
100MM
SQUARE
100MM
SQUARE
100MM
SQUARE
RECOMMENDED AUGER
RC11 / DR11
RC11 / DR11
RC11 / DR11
RC11 / DR11
RC11 / DR11
MAX AUGER DIAMETER
(CLAY / SHALE)*
60″
60″
60″
60″
60″
MAX AUGER DIAMETER (EARTH)*
79″
79″
79″
79″
79″
WEIGHT (LBS)
1,843
1,843
1,843
1,843
1,843
OVERALL LENGTH (IN)
50.9″
50.9″
50.9″
50.9″
50.9″
DIAMETER (IN)
23.6″
23.6″
23.6″
23.6″
23.6″